Certero Named a July 2019 Gartner Peer Insights Customers' Choice for Software Asset Management Tools
We are excited to announce that Certero have been recognized as a July 2019 Gartner Peer Insights Customers' Choice for Software Asset Management tools.
https://www.gartner.com/reviews/customers-choice/software-asset-management-tools
According to Gartner, "The Gartner Peer Insights Customers' Choice is a recognition of vendors in this market by verified end-user professionals." To ensure fair evaluation, Gartner maintains rigorous criteria for recognizing vendors with a high customer satisfaction rate. At Certero, we take great pride in this distinction, as customer feedback continues to shape our products and services.
For this distinction, a vendor must meet a range of criteria, with a minimum overall rating of 4.4 and a Product Adoption Review Coverage (PARC) score of 3 or higher. With 87 reviews from companies sized up to $30bn USD, Certero maintained its overall rating of 4.9/5 as of July 22, 2019 for its Certero for Enterprise SAM, Certero for Oracle, Certero for IBM and Certero for Cloud products, and achieved a Product Adoption Review Coverage (PARC) score of 3.1.
Here are some excerpts from customers that contributed to the distinction:
"Overall great product. Very intuitive and well constructed. Outstanding monitoring and reporting abilities that will immensely help not only with your enterprise maintenance, but environment improvement, tracking and project work. Reports that manual generation can take months produced in minutes. Return on investment within months. On top of all, great customer service, support and knowledge sharing by Certero. Highly recommended" – IT Solutions Architect, Manufacturing [https://www.gartner.com/reviews/review/view/923484]
"Excellent vendor to work with, very responsive to our needs with a depth of understanding and an ability to explain clearly. They have also taken on board suggestions from us that have improved the product for us whilst sticking to their overall planned updates. The product is reliable, straightforward to use and very flexible. Excellent SAM solution and useful as a tool manipulation of the asset data gathered which is comprehensive. The latest iteration now integrates a number of other useful solutions under the same interface, password self service, power management and an MDM making the solution very comprehensive and with a single interface making this easy and straightforward to work with." – Systems Team Lead, Healthcare [https://www.gartner.com/reviews/review/view/902851]
"The whole experience from first interaction was easy. Our internal SAP support attended a web session which gave us detailed knowledge of the capability of the tool. It was an exciting revelation to see the complexity of SAP roles and access to analysis made simpler. The Certero team supported our internal team to install and set up the software and to run test files for analysis. Their support team also provided easy to follow scripts to assign user access and also offered ongoing support and guidance for custom configuration to enhance usage." – SAP IT Analyst, Manufacturing [https://www.gartner.com/reviews/review/view/701447]
"We believe that being named a July 2019 Customers' Choice for SAM Tools represents a true reflection of the market's knowledge, awareness and expectations of what SAM solutions should be. By choosing Certero, our customers are rewarding our commitment to innovating a unique Architectural Advantage that provides them with the world's most advanced and modern ITAM and SAM solutions, covering all their platforms and vendors in a single pane of glass view, with one UI, one UX and single data source. All of our highly automated solutions work straight out-of-the-box and can be deployed in a matter of minutes – not months, saving our customers a lot of pain, hassle and cost," said John Lunt, CEO of Certero.
To all of our customers who submitted reviews, thank you! These reviews mold our products and our customer journey, and we look forward to building on the experience that earned us this distinction. You can read more reviews for Certero here: https://www.gartner.com/reviews/market/software-asset-management-tools/vendor/Certero.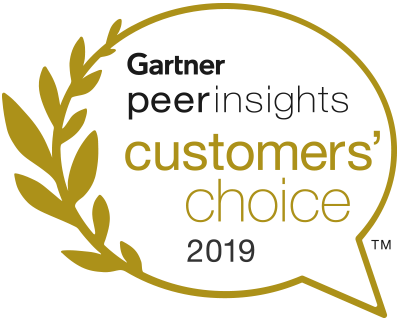 Ready to find out how Certero can help you?
Required Disclaimer:
The GARTNER PEER INSIGHTS CUSTOMERS' CHOICE badge is a trademark and service mark of Gartner, Inc., and/or its affiliates, and is used herein with permission. All rights reserved. Gartner Peer Insights Customers' Choice constitute the subjective opinions of individual end-user reviews, ratings, and data applied against a documented methodology; they neither represent the views of, nor constitute an endorsement by, Gartner or its affiliates.